Your Summer Adventure Awaits! 
Prepare to embark on an extraordinary camp experience that combines the best in language education with the excitement of adventure and skill development!
Our camps are founded on a superb methodology for language teaching, honed through years of experience and academic excellence. We don't just teach languages; we immerse our students in them, ensuring they leave with newfound proficiency and confidence.
Our camps are well designed for all age groups, we have day students joining from as young as age 1-9yrs, and residential students joining form 10-17 yrs from all over the world. But that's just the beginning. Our residential students' mornings are a blend of excitement and exploration. You can choose from a range of activities, including multi-activity sports, visual arts and photography, and robotics and gaming. Whether you're running on the field, painting on canvas, or capturing moments through a lens, our themed mornings are designed to spark creativity and passion. In the afternoons, the possibilities continue to unfold. Delve into the intricacies of English or Spanish, unlocking the doors to a world of communication and culture.
Our camp isn't just about learning; it's about living. Every day promises a unique adventure, unforgettable experiences, and a chance to develop sporting, creative, and technological skills. Join us, and together, let's create lasting memories and skills that will shape your future!
 Our Location 
International School San Patricio is a day and boarding school that provides international education for children from 1 to 18 years during the academic year. It is located in Toledo, Spain. A UNESCO World Heritage city, it is renowned internationally for its beauty, culture and historical interest. Toledo located 30 minutes from Madrid.
The location is perfect for students looking to explore Spanish culture and immerse themselves in this unique Day and Boarding school experience with the opportunity to mix with international teenagers, practice sports in our wonderful facilities, and develop arts and creativity skills simultaneously as learning English or Spanish.
How does it work?
Our camps are organized into two-week sessions so our students can get the most out of the experience and have time to establish lasting relationships with their new friends. When booking the extra week or a week of camp, our team can advise you on the best option for you.
We offer four camp alternatives based on the student's age, interests and objectives. Thanks to our on-site residence, you can choose between residential camps (arrival on Sunday and departure on Saturday) and day camps (Monday to Friday from 09:00 to 19:00).
Dates 2024: 2-week sessions
Session 1: June 30 - July 13
Session 2: July 14 - 27
The school's sports facilities extend over a 4,500 m2 area, which is complemented by an array of other onsite installations, including: 
Early Years playgrounds, half covered
Two outdoor sports playgrounds
1500m2 Sports Hall with terraces
Science laboratories (Biology, Physics and Chemistry)
Photography Laboratory
Technology and Computer Room
Two indoor fitness rooms
Auditorium with capacity for 300 people
Assembly terraces for students from 3 to 6 years old
Music School with 3 rooms for individual or small group tuition
4500 m2 Outdoor Sports area with 200m Running track, football on artificial grass field and 25m swimming pool
Outdoor open Terraces
40 metre Indoor heated swimming pool
Three designated visual arts areas
Multi-purpose Hall
Two big terrace areas for outdoor classes or events
Modern open equipped spacious libraryHigh-performance TRIATHLON indoor pavilion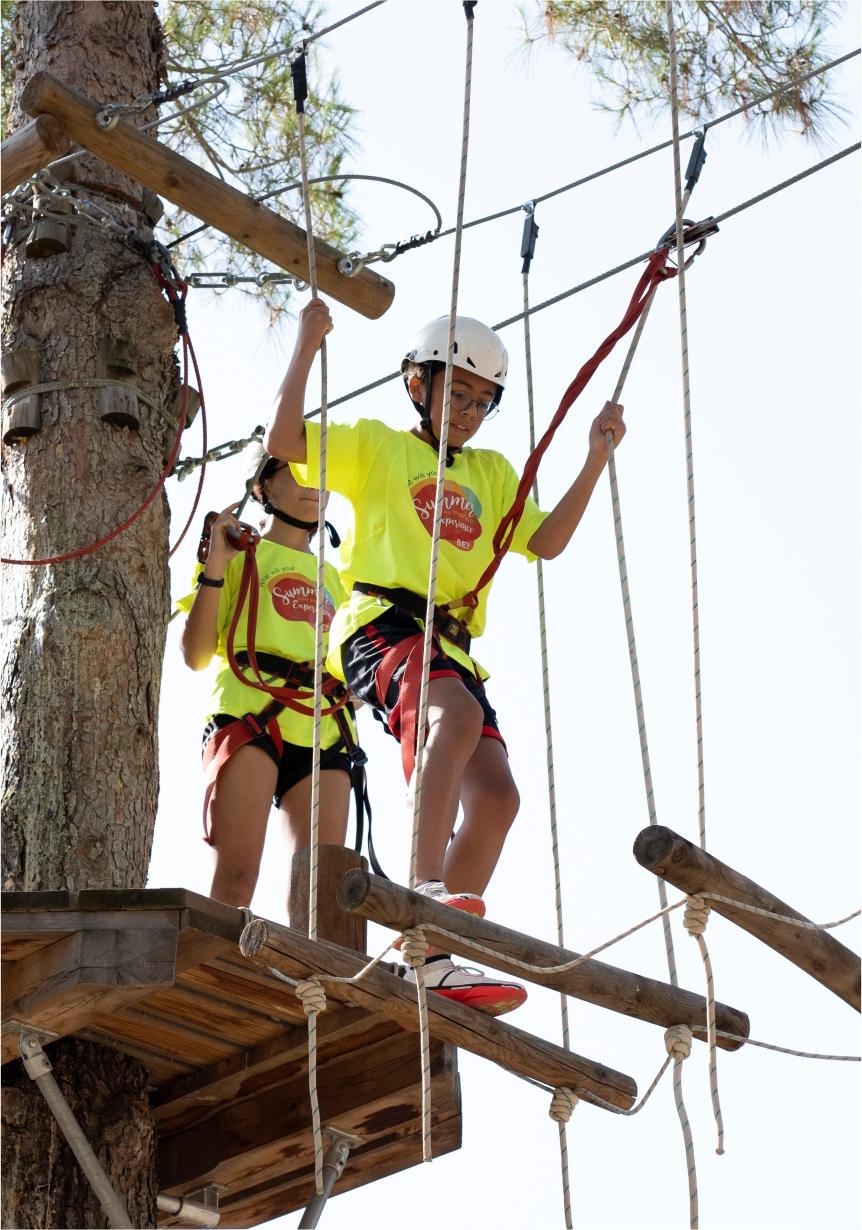 English/Spanish + Multisports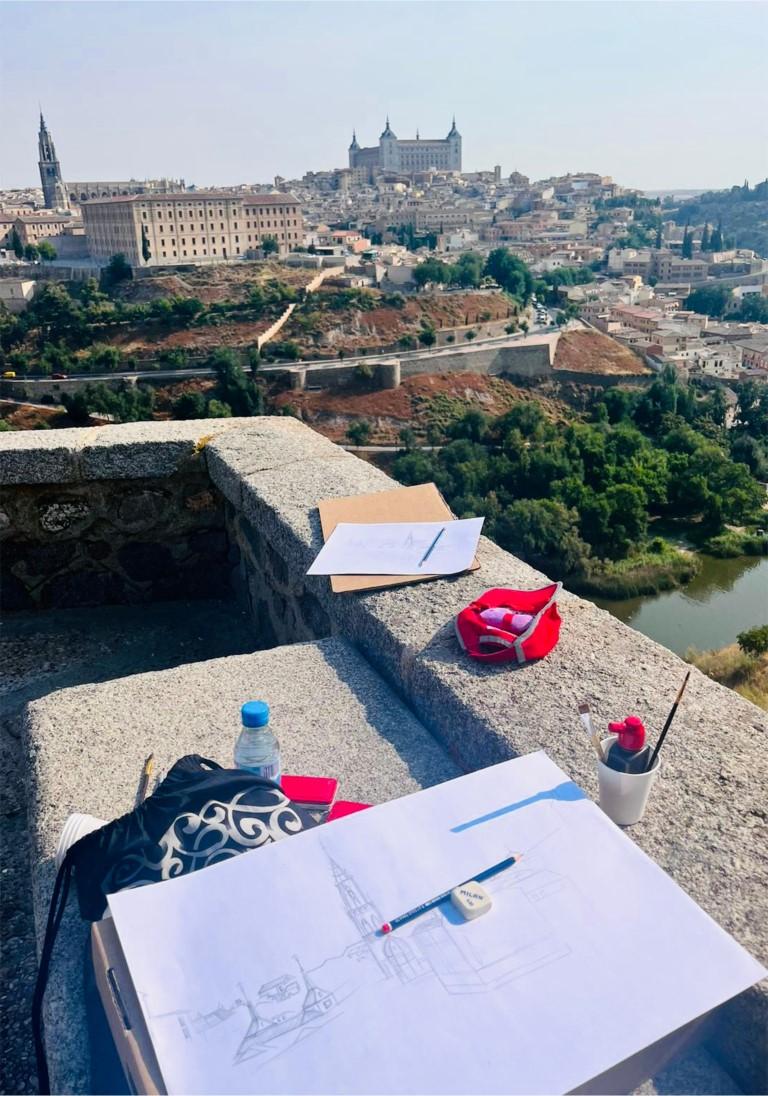 English/Spanish + Photo & Visual Arts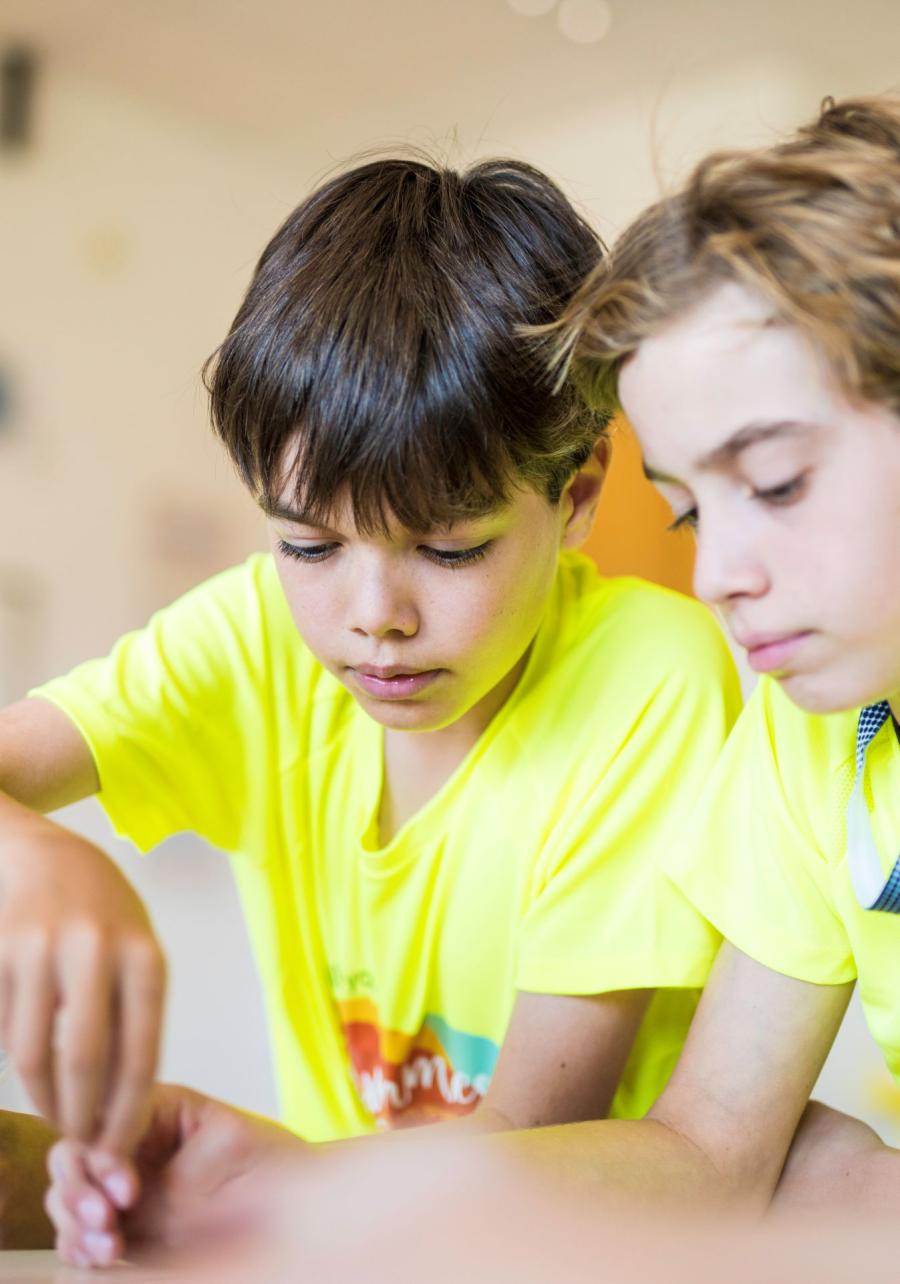 English/Spanish + Robotics & Gaming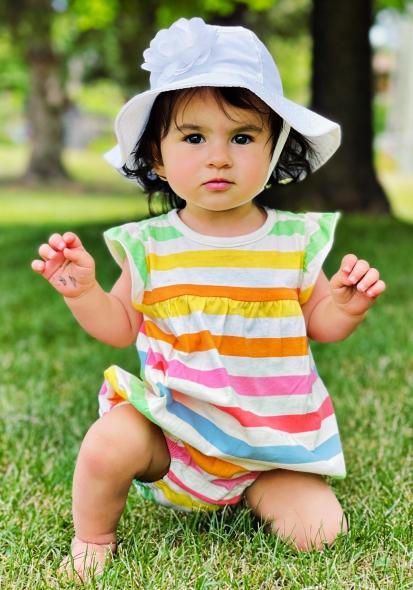 Nano Camp
For our smallest campers age 1-2 years old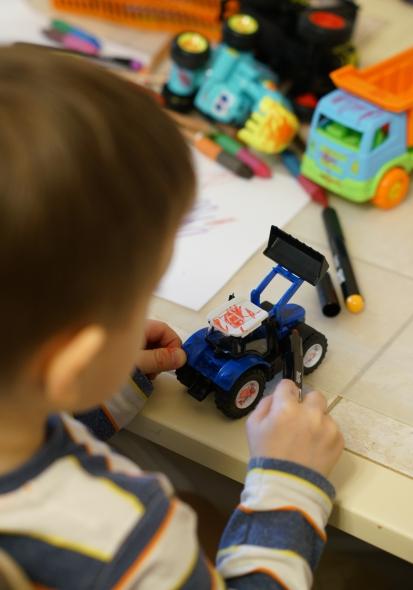 Mini Camp
For our mini-campers age 3-5 years old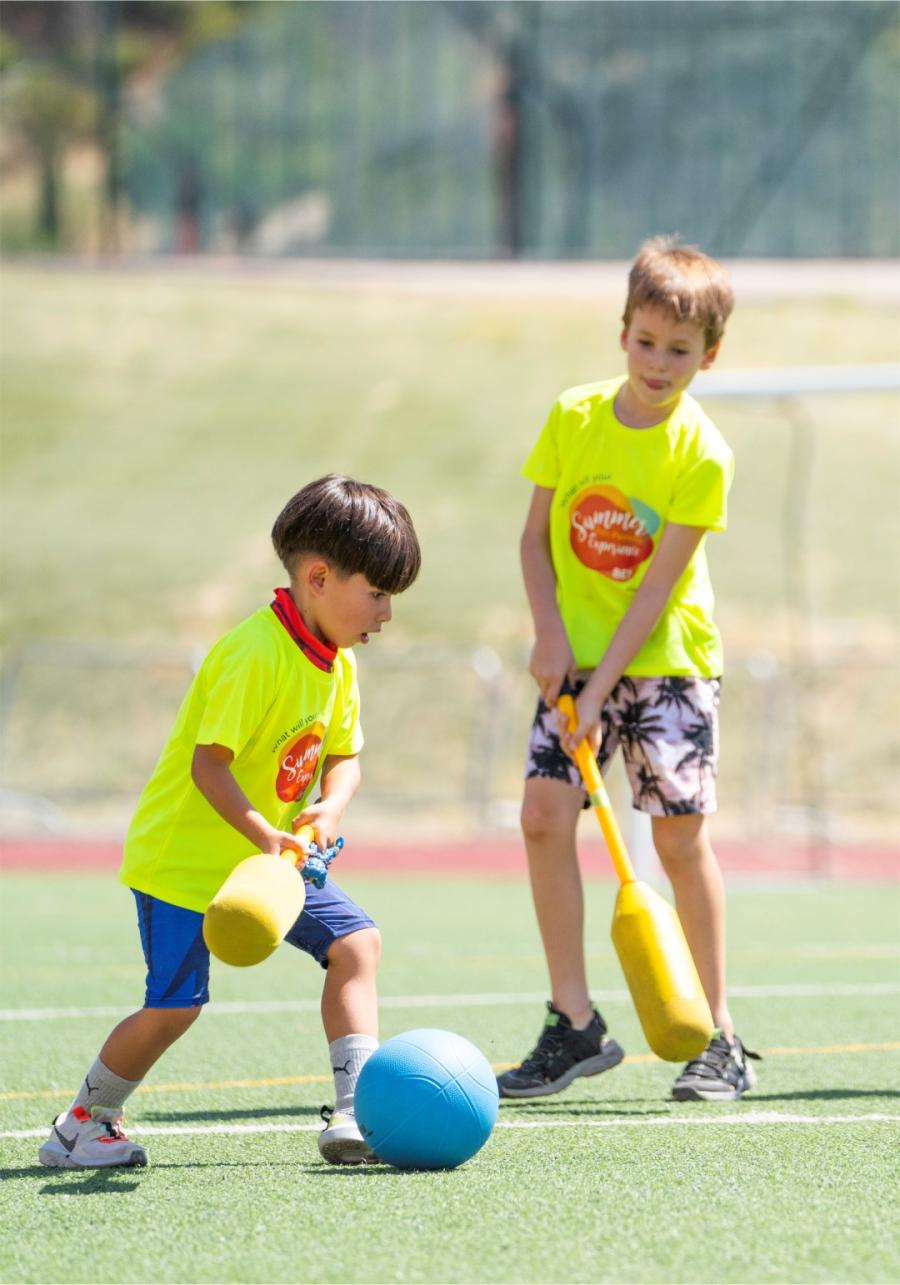 Mega Camp
For our older campers age 6-9 years old
More About Our Nano / Mini & Mega Camps:  
Our Day Camp offers children (ages 1-9) the opportunity to make friends, learn new skills, play outdoors and enjoy many fun activities. Our facilities allow us to ensure we have all the necessary measures to make our Camp as safe and FUN as possible.
Activities are managed specifically for their age groups,  ranging from sports, arts, creative skills, and aquatic in addition to classroom-based activities to further develop teamwork and communication skills.
All the teachers at the camp are native English speakers, with extensive experience working with young children and helping them to learn and improve their English.
Languages 

The main objective of this urban camp is for our students to have fun and enjoy themselves while learning and improving their English. The development of communication skills in another language enhances their overall linguistic and cognitive development.
Arts 
Visual or musical arts are linked to a set theme each week in the camp. A range of workshops transport us to different zones of creativity and innovation.
Sports  
Finally, we use sport through play as a tool for having fun and improving healthy lifestyle habits. Children express themselves via activities of emotional intelligence, drama or circus skills and we use swimming activities as a natural introduction to the water.
Excursions
All our camps have different and exciting weekly excursions adapted to each programme.
Accommodation
Premium Accommodation in the Boarding House of the International School San Patricio Toledo
Quadruple rooms with private bathrooms
Common areas, dining rooms and recreational spaces.
To register, please complete the form