IB RESULTS 2022
Congratulations to our 2022 IB graduates
We would like to congratulate our 2022 graduates for their excellent IB results whose average grade was a fantastic 35.
100% of IB Diploma students have passed the demanding tests, 17% have obtained more than 40 points, 29% have obtained more than 38 points, with the highest grade obtained being a very impressive, and our very first perfect score of 45 points.
Generations of IB Experience
Leading to Academic Excellence
---

Congratulations to the IB class of 2022 on their excellent results!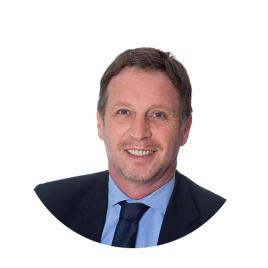 We are beyond proud of our excellent IB 2022 results!
 
Our students worked very hard under challenging circumstances over the 2 years of the Diploma programme.
 
The IB Diploma represents the very best qualification for entry into world class universities and is a passport to an exciting and aspirational future.
 
Nevertheless, 100% of our cohort of students sat for and received the prestigious IB Diploma. Our first ever perfect score of 45 points was obtained by a student this year.
 
What's more is that our students have obtained excellent results in such a demanding program, reaching an average of 35 out of 45, with a cohort of 28 full diploma students.
 
We want to thank our teachers and parent community for their support and dedication, which have undoubtedly been a key element in the academic success of our students.
 
These outstanding results allow our students to access their first-choice universities be it nationally here in Spain or globally.
Congratulations to everyone!
— Simon Hatton-Burke
, PRINCIPAL
Miguel Ull Casas - Graduated 2022 – 41 Points
These two years studying the International Baccalaureate at the ISSPT have allowed me to take medicine at the Spanish Public University. I would like to study at the Universidad Autónoma of Madrid and with the results obtained, I am very confident that it will be possible.
I am very satisfied with my IB results, which are a great reward after two years of hard work. Also, thanks to the dedication of teachers and university counsellor who have given me great help during these years at school.
Hanna Junko - Graduated 2022 – 45 Points
I am absolutely delighted to have got the perfect score of 45 points in my IB Diploma. I am looking forward to studying chemical engineering at one of the best ranked European universities which is KU Leuven in Belgium. Thanks so much to ISSPT for giving me this opportunity. My experience over the last 2 years in the boarding school and in the Diploma programme has been unforgettable! Thanks so much to all my teachers and staff.
Stasia Matora - Graduated 2022 – 39 Points
I am going to study for a Pharmacy Degree & International Pharmaceutical Certificate at the University of Navarra (UNAV), and I am very happy that my exam results allow me to do so. About the Diploma programme, I would say that I am very satisfied with my academic path: students are encouraged to develop critical thinking and analytical skills. I also really enjoyed the element of individual science experiments and research.
I have spent the last 4 years at ISSPT as an international student, and I am very proud to have been part of the San Patricio family. The teachers were always very attentive and ready to answer any questions I had or to help me with my work.
Maryana Yarshova (Head Girl) – Graduated 2022 – 43 Points
While completing the IB Diploma Programme, I have made a choice to dedicate my future to science. Thanks to my final results and all the effort teachers and staff put into my education, I was offered admission to several of the best universities in the world and will be able to pursue my career as a Chemistry student in the prestigious City University of Hong Kong. Throughout these 5 years in Spain, ISSPT was not only my school, but also my home, which I will always remember as a place that educated me so well, allowed me to become friends with people all around the world and gave me support from the first day I arrived.
Rick (Junlin Lao) - Graduated 2021
My name is  Rick (Junlin Lao) and I am from China. As a foreigner I also enjoyed how open and interactive classes in San Patricio are as I could constantly feel a strong sense of community here. I truly loved living in the borading house not only for its comfy atmosphere but also for people coming from different countries which makes school life even more interesting and memorable.
I scored a very good 35 points this July and I'll be pursuing my college degree in Vancouver, Canada and my main areas of interest include business, psychology and sociology, I haven't really decided which one I would major in yet so I will use my first year at college to find out. After taking IB Diploma I feel fully prepared and can't wait to start my college life.
Rodrigo Marina Cabañes - Graduated 2021
I have just completed the IB Diploma at ISSPToledo. I want to study engineering at university, a joint honours of mechanical and electronic engineering in the university of the Basque country  (EHU/UPV) or in the  Politécnica university of Madrid, both of which are in Spain.
Having managed to achieve 41 points, it's great payback for the 2 years of hard work completing the Diploma. Now onto the next challenge of going to university which i'm very excited about.
David Rodríguez de Lope López - Graduated 2021
I have been in ISSP Toledo since I was 3 and during these past 2 years I've been studying the IB Diploma. Im managed to get into my first choice university which is Twente in Holland to study computer science. My goal is to study in a multinational company like Google. Now I've got my results - I achieved 37 points - I can see that all the hard work paid off and I feel really proud of myself and of my classmates. Not only does this allow me to get into my university, but my results are proof that I can achieve my goals and give me the confidence going forward for my future plans.
Though the Diploma is undoubtedly a challenge and at times it has been stressful, it's been totally worth it. The IB has allowed me to get to know myself better and has helped me develop key skills that I can use at university.
Raquel Pérez Morales - Graduated 2020 with 44 points
Since a very young age, I have studied at ISSPT where I have continuously felt the support of the school and the teachers, even in these last two months of online classes. The IB program, without a doubt, has helped me develop many skills that I didn't have before.
I have been granted a place at the University of Bristol to study Politics and International Relations, I am looking forward to starting this new stage of my life and I feel totally prepared!
Marco Lozano - Graduated 2020 with 41 points
I arrived at San Patricio two years ago thanks to the scholarship they were offering, I wanted to study IB and it was worth it. Without a doubt, everything has been possible thanks to the good teachers I had and the encouragement always given by them, even online. Now, there is only one step left: university.
I want to do a double degree in International Studies with Political Science or Sociology. I want to try to do my bit to make the world a better place.
María Vaquero - Graduated 2020 with 40 points
I have attended the International Baccalaureate these last two years in which the school has been a great support. The teachers and counsellors have always helped me to achieve all the challenges that have arisen and to overcome them every day. Without their help and dedication, even when we were unable to attend class onsite, I'm sure that I would not have achieved these results.
I would like to study Mathematics or Physics. I am looking forward to this new stage, I felt ready!
Previous
Next