Image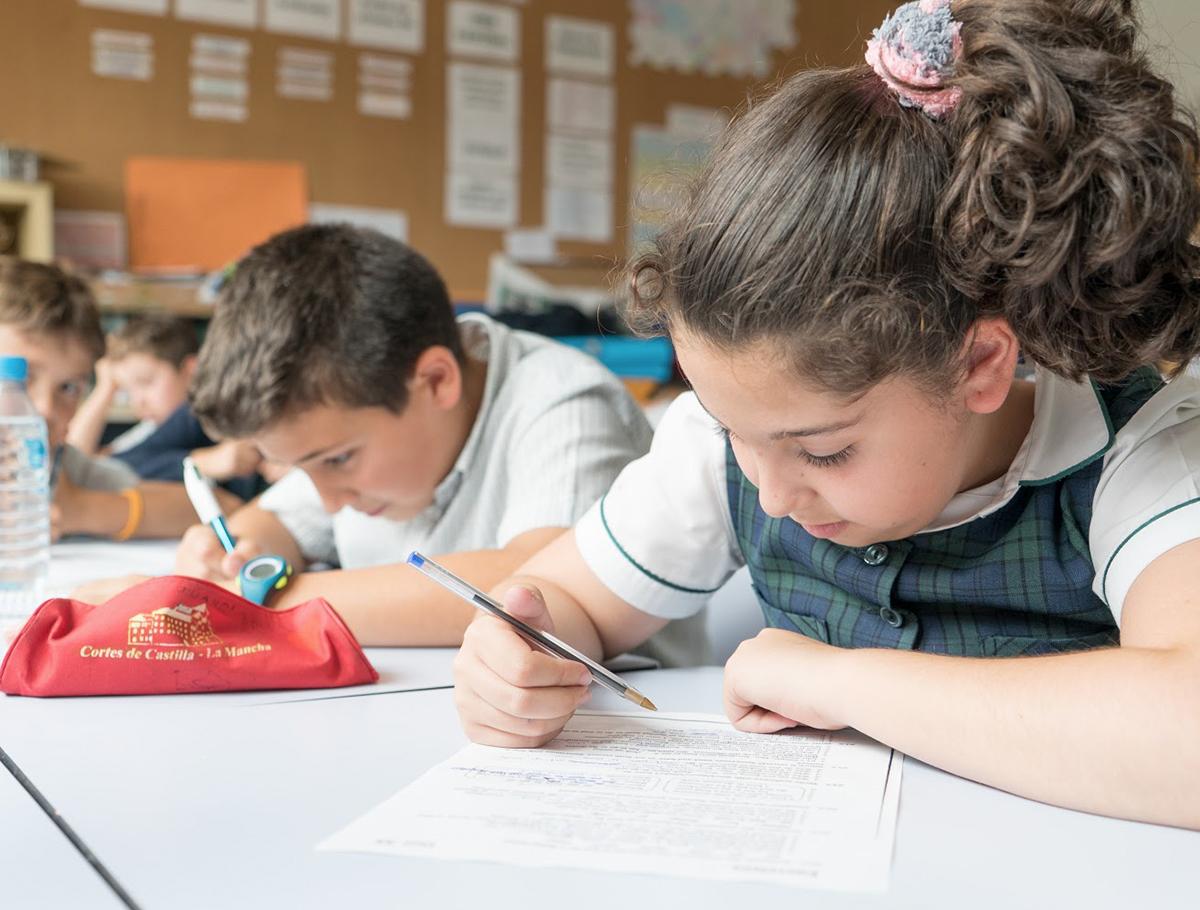 MULTILINGUALISM
In every IB programme at San Patricio Toledo, we place an emphasis as to how we as educators can address, support and celebrate linguistic diversity. By acknowledging linguistic complexity and the benefits of multilingualism, the IB continuum is the ideal educational system for preparing students for multicultural futures.
Our centre shares the International Baccaluareate's idea that "Language is integral to exploring and sustaining personal development, cultural identity and intercultural understanding. As well as being the major medium of social communication, it is tightly linked to cognitive growth because it is the process by which meaning and knowledge is negotiated and constructed". (Learning in a language other than the mother tongue in IB Programmes)
TEACHING APPROACH
The fundamental criteria for the organisation of language teaching, and thus the basis for our teaching approach is the high demand to achieve all of our objectives in this area. Thus our centre focuses on the following:
BILINGUALISM ENGLISH-SPANISH
Approximately 50% of the timetable/subjects are taught in Spanish and 50% in English from PYP 1 to MYP 4 (except for the French/German hours). However, international boarding students receive language support in English for the subjects delivered in Spanish and have the possibility to take exams, so the exercises and present the personal project in MYP 4 in English, follow textbooks in English and have tutorials in English. Additionally, international students can choose to enroll in extracurricular Spanish classes twice a week or as required (private tuition).
From PYP 4 children are prepared for the Cambridge YLE exams – always taking into account their interest, maturity level and if they are prepared for the exams they are taking or not. this will then lead them to be ready to present for the Preliminary English Test (B1) by the time they are in 9th PYP. The exams are carried out in the school itself using official examiners. Parents are kept informed of the process and their support is required in order to achieve optimum preparation to take on these exams.
MYP and DP students are prepared for the Cambridge University ESOL exams to have achieved either a First Certificate (B2) or Advanced (C1) level by the end of the MYP programme. Generally, our Diploma students achieve a C2 level of English by the end of the programme when they graduate. The exams are taken at school using official examiners.
FRENCH AND GERMAN
PYP. Language stimulation classes are taught in each language – French and German from 3 years old to 9 years old in 6th PYP, and takes up around 6% of their working week. From 7th PYP onwards (9-10 years old), there are three classes between the two languages each week equivalent to 8%. In these classes, French and German are the teaching languages which are used to instruct children on how to create works of art. The work they do is based on visual or topic-based stimuli, such as paintings or works of art from different artists from the French and German culture.
MYP and DP. French and German are taught as third languages, students are allowed to choose which one they study, but they have to choose one or the other in MYP. In DP both languages are included in the school's curricular offer for B Languages. Students are also prepared to take official exams in their language of choice – Göethe for German and DELF for French.
CHOOSING LANGUAGE SUBJECTS IN DP
Language A: Language and Literature
Those students coming into Diploma are obliged to follow their mother tongue as Language A, language & Literature. The school offers English A and Spanish A as taught subjects, and for those students whose mother tongue is neither one nor the other.
Language B: Second language acquisition
Second language teachers in MYP should advise their students (Through the Pathways Scheme) to continue studying that language in the Diploma Programme. English and Spanish B are always offered with the option of French and German B depending on the year and how many students access the course.
The level in the second language is measured before students get to DP, either through Pathways or through internal exams for new students coming in from other institutions. Using these measures ensures that no student takes a second language whose level is too high or that doesn't present them with any challenge throughout the programme.